Soil & Health is campaigning to phase out glyphosate from our food, streets and parks, and our 2019 annual appeal is focused on this.  We also advocate setting standards to stop similarly toxic herbicides taking the place of glyphosate in future, and to close up the gaps in regulatory risk assessment for pesticides in general (including herbicides).
Glyphosate-based herbicides (GBHs) such as Roundup are the most heavily used herbicides in Aotearoa New Zealand – and use is increasing. The damaging effects of pesticides, including GBHs, on soil and human health have been a major concern to Soil & Health for decades.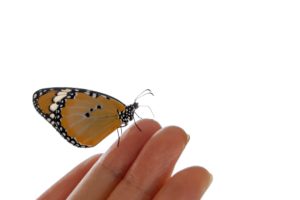 The evidence continues to accumulate that glyphosate-based herbicides pose multiple health risks, not limited to cancer. Glyphosate damages hormone function, and effects can be transmitted inter-generationally through sperm, increasing the likelihood of prostate disease, obesity, kidney disease, ovarian disease and birth defects in grandchildren and great-grandchildren.3 Academics and scientists have drawn attention to outdated 4 regulatory rules and regulations that do not reflect evidence-based science, particularly around endocrine (hormone) disruption and mixture toxicity.
Recent court cases in the USA have found the pesticide manufacturer Monsanto, now owned by Bayer Crop Science, guilty of misrepresenting the toxicity of its GBHs, and liable for tens of millions of dollars in damages.   In one case, plaintiffs with cancer were awarded $2.055 billion in damages.  The judge noted that Roundup maker Monsanto acted with "malice, fraud or oppression" by making "little to no effort" to determine whether its product was carcinogenic.1 At time of writing, lawsuits from nearly 18,400 plaintiffs had been served in the United States.
Glyphosate use has been banned or restricted in many regions, cities, towns and villages around the world. Recently Austria's Lower House of Parliament voted to ban all use of glyphosate-based herbicide by 2020.2
However, in New Zealand, GBHs have never undergone a comprehensive risk assessment. The only 'assessment' was a review in 2016 by our Environmental Protection Agency (EPA), which refuted the 2015 findings of the International Agency for Research on Cancer (IARC), that glyphosate is a probable carcinogen. The EPA's review was sharply criticised for relying on industry data rather than independent, evidence-based science.
The implications for organic growers and producers are serious. For example, accumulating residues in groundwater sources may result in irrigation water not meeting organic standards.
Soil & Health believes it is critical to draw attention to the substantial gaps in regulatory risk assessment in Aotearoa.  We need to make sure there is no space for another 'glyphosate' to pop up in its place. Therefore, our campaign will take a broad approach, including:
Consulting with experts in public and environmental health and in public law to draw attention to the obligation of government authorities and agencies to protect public and environmental health, and to stress the important role of the precautionary principle to guide policy.

Submissions to Councils, public health authorities and other organisations to draw attention to the fact that this herbicide has never formally undergone a comprehensive risk assessment in New Zealand.

Recommending the phase out of pre-harvest treatment on food crops; retail sales; and practices where residues may enter waterways (including roadside and drain treatments), expose the public (in particular, babies and children) or threaten organically certified growing areas.
We believe this is urgent, and with the USA findings the timing is very appropriate. We note that international bans have not required formal risk assessment, they have simply been enacted. We are ready to make a significant effort to fight glyphosate use in New Zealand.
Soil & Health wants Aotearoa New Zealand to clean glyphosate use out of food, streets and parks, and set in place standards to protect a similarly toxic replacement spray taking its place in the future. We need your help to make this happen.  Please consider contributing whatever you can afford. Your support will help Soil & Health to campaign and advocate on this important issue.
1 Dinzeo, M. Judge Leans Toward Slash of $2 Billion Roundup Cancer Verdict. Courthouse News July 2019. https://www.courthousenews.com/judge-leans-toward-slash-of-2-billion-roundup-cancer-verdict/
2 Where is glyphosate banned? Baum Hedlund Law. June 2019. https://www.baumhedlundlaw.com/toxic-tort-law/monsanto-roundup-lawsuit/where-is-glyphosate-banned/
3 Kubsad et al 2019. Assessment of Glyphosate Induced Epigenetic Transgenerational Inheritance of Pathologies and Sperm Epimutations: Generational Toxicology. Scientific Reports 9:6372
4 Iorns, C. (2018). Permitting Poison: Pesticide Regulation in Aotearoa New Zealand. EPLJ, 456-490
5 Bruning J., Browning S. Public Health Concern: Why did the NZ EPA ignore the world authority on cancer? Green Party of Aotearoa NZ. 2017
6 Douwes J, 't Mannetje A et al.  Carcinogenicity of glyphosate: why is New Zealand's EPA lost in the weeds? 2018
7 IARC 2017. Some Organophosphate Insecticides and Herbicides. IARC Monographs on the Evaluation of Carcinogenic Risks to Humans Volume 112 ISBN-13 (Print Book) 978-92-832-0150-2