Low cost organic certifiers OFNZ (Organic Farm New Zealand) are worried about MPI's proposed group certification scheme. OFNZ Chair Jim Bennett explains.
We all want small-scale local organic producers to thrive in a new organic certification regime. Around Aotearoa, 140 small-scale organic producers are currently part of the OrganicFarmNZ (OFNZ) certification scheme. This scheme is similar to many around the world that are called participatory guarantee systems (PGS), which help smaller producers gain affordable organic certification, and involve some peer review of each other's organic production.
International organics agency iFOAM describes PGS as "locally focused quality assurance systems".
But will the new group scheme proposed by MPI properly replicate what we have already? We say: don't throw the baby out with the bath water!
MPI's proposal for a group scheme is not a PGS and will not accommodate most of the small-scale organic farmers in New Zealand.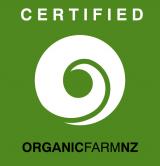 OFNZ has been successfully operating a PGS in New Zealand for 20 years, its development being funded by the Ministry of Agriculture's Sustainable Farming Fund in 2001. By agreement with BioGro, OFNZ members have followed the BioGro Organic Standard.
Currently 140 producers and processors are certified organic by us. These operators produce fruit, vegetables, meat, dairy products, wine, olive oil, coffee, jams, preserves, and eggs for the local market. OFNZ's PGS has fostered the uptake of organics by small growers and local processors. These processors are, typically, businesses that process produce from their own orchards and gardens.
No market failure has ever been identified resulting from the OFNZ PGS system. Therefore, OFNZ seeks to have the Organic Products and Production Bill enable the continuance of PGS in New Zealand to allow us to continue.
OFNZ's Proposal for a PGS
Our recipe for a PGS in New Zealand is:
MPI approve an entity/entities to administer a PGS. This would require the entity and its processes to be audited but would not require ISO accreditation as the cost of such would be out of proportion to the risk to the market.
The entity would establish and administer a consistent credible certification process that ensures a high level of assurance for the market that producers and processors are meeting the National Organic Standard, based on the following steps:

Establishment of pods of 3-5 producers/processors based on geographical location and other features such as experience and knowledge with the aim of fostering new entrants.
Each producer/processor provides an annual Property Management Plan (PMP), list of inputs and any other paperwork required to ensure that the National Organic Standard is being adhered to.
Each producer/processor in the pod is peer reviewed by other pod members each year.
The outcomes of this peer review together with the PMP and other paperwork is reviewed by one of the entity's auditors, with one property in each pod receiving an on-farm visit from an auditor each year, the choice being at the auditor's discretion.
The certification manager reviews the outcomes; any difficulties are referred to a national or regional certification committee for resolution and identification of necessary Corrective Actions which are relayed by the Certification Manager to the producer/processor for actioning.
The Certification Manager informs MPI of the producer/processors certified for entry into the national database.
The standardisation of processes across the whole PGS, refined at an organisational level such as already occurs with OFNZ, provides the maximum degree of consumer confidence.
We encourage all those concerned about making organics accessible and sustainable for growers, to let MPI know you want the OFNZ's model included in the new regulations.