The Association's governance body is called the National Council (NC).
NC Members are appointed by the membership and elected for a two-year term.
There are currently seven members on National Council.
Marion Wood is Chair of the Council.
Marion Wood
Marion Wood is executive director of Commonsense Organics. She is chair of the Organic Retailers of New Zealand, a former deputy chair of the Sustainable Business Network and on the Board of Fair Trade Wellington. She is also a director of Common Property Ltd, an organic market garden in Te Horo, an hour's drive north of Wellington.
Her focus is on making organic food more accessible to people in Aotearoa New Zealand, and developing a successful ethical business paradigm based on organics, environmental sustainability and fair trade, as well as financial sustainability.
Marion has a long involvement in the not-for-profit sector. She is a former national director of the YWCA of Aotearoa New Zealand, and worked as a founding consultant for the Waitangi Consultancy Group on Treaty of Waitangi issues. She was involved in:
• starting the first Trade Aid shop in Wellington;
• initiating and chairing the Council for International Development, the umbrella group for development agencies in Aotearoa New Zealand;
• a successful campaign to make Wellington the first fair trade capital in the southern hemisphere.
Jodie Bruning
Jodie Bruning (B.Bus. Agribusiness) is a researcher and writer who, after researching pesticide risk assessment processes, recognised that modern science (including mixture effects, endocrine disruption, epigenetic risk) is not commonly integrated in risk assessment, and problematic reliance on chemical industry for data can result in biased assessments.
Jodie established https://www.rite-demands.org/ to recommend solutions to more safely protect the public (especially children) and our environment. Jodie believes that after climate change, chemical toxicity is the greatest threat humanity faces. She would like to support Soil & Health to strategically increase public knowledge around organics, pesticide free food and support farming families in transition from the chemical-industrial system.
Jodie and Steffan Browning co-authored a significant report on glyphosate toxicity which was supported by NZ public health scientists. Jodie is a trustee for Physicians and Scientists for Global Responsibility, a post-graduate student at Auckland University, and lives in the Bay of Plenty with her family.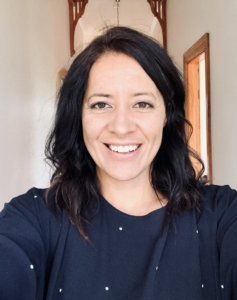 Bernie Mabbs
Bernie is a pragmatic leader of diverse teams in dynamic and complex organisations. Her career spans economic development, community and recreation planning, tourism operations, hospitality and retail. She has a unique integrative approach and brings a wealth of knowledge and expertise in strategic planning, governance, business performance and systems improvement.
Bernie is passionate about empowering people to create impact and systems change. She is a strong consumer voice and advocate for a better and more equitable food system that respects people and nature. She believes that key to this is reimaging our relationships with food and harnessing traditional, indigenous and scientific knowledge to restore balance and harmony in the natural world.
Bernie is the newly appointed General Manager of Open Food Network New Zealand and a founder of Fresh as Local, a new startup with a vision of building stronger hyper-local food connections. She is also an Associate with the CX Collective, a global community of customer experience designers and advocates.
Bernie loves the great outdoors, lives in Auckland's rural north and is an aspiring gardener.
Jenny Lux
With my husband Richard Gillies I run a market garden in Rotorua, certified organic by OFNZ (www.luxorganics.co.nz). We have two boys aged 9 and 11. I have a Masters in Environmental Science from the University of Auckland.
I am passionate about soil health, organic production methods, and rapidly reducing carbon emissions in the near future. Hence our farm uses low emissions technologies (hand tools, electric tools, and electric transport).
I have held chair, treasurer and secretary roles in Rotorua organisations such as Playcentre and our 250-member organic food co-op, and am particularly focussed on good governance and proper process being followed. Excellent communication and respect are key to any functioning organisation, as well as always returning to core values in any decision-making.
Lux Organics has gained a reputation as an innovator in its field, being one of the first companies in NZ to use fully home compostable salad bags.
Peter Wells
As we face a global climate crisis impacting the health of our farms, communities, and ecology, I see Soil & Health as a much-needed compass for the land ethic innate to organics, and a champion for the work being done across Aotearoa to model thriving, equitable, and beautiful landscapes for our future.
With a background in arts and ecology, my work focuses on regenerative and community-led landscapes. Currently, I coordinate the Ōtākaro Orchard project, a $2M shared vision to create a local food hub in the Christchurch CBD and contribute to planning the Ōtākaro-Avon River Corridor (the 602 ha former red zone). I have extensive experience working with not-for-profits in fundraising, programmes, and strategy, and am able to fulfill all the responsibilities of this role. If appointed, I will be delighted (and accountable) to uphold the legacy of Soil & Health and help us sail through whatever weather in the years ahead.
Barbara Collis
Barbara has been co-opted onto National Council to help with governance and legal matters; she is now seeking election at AGM.
Barbara was raised within the farming community and later practised law as a general practitioner in conveyancing, estate work, civil, criminal and family law before specialising in 1986 in criminal and family law. 
Barbara lived at Kutarere on a farm doing planting and stream protection from 1982, growing truffles, certified organic avocados, dry stock cattle, diverse forestry plantings. 
Barbara retired from law 2017 and is keen to use her experience and legal expertise on National Council to support the growth and development of Soil & Health.
Ella Lawton
A society working in harmony with nature through the love of food is my core purpose. My professional and personal journey is to find the best ways for my passion, skills and knowledge to fulfil this purpose and help to create this future. I enjoy positions and projects where I am able to support the empowerment of individuals, groups and small business to make well-informed decisions that help to achieve a sustainable future. 
Professionally I've worn a variety of hats across a number of sectors from research, government, education and grass roots community. My strengths lie in strategic planning and decision-making, an experienced governor with an understanding of local government and experience in scientific research, application and communication. Two years ago I had the opportunity to purchase land in South Invercargill where my partner and I are breathing life back into a small block of land. We are currently building a home and looking to create a business which will contribute to the local food economy. We are on a learning journey.