Soil & Health Association
Postal Address: PO Box 340002, Birkenhead, Auckland 0746

Courier Address: Office 8, 184 Hinemoa Street, Birkenhead, Auckland 0626

Phone: 09 419 4536

Soil & Health Association / Organic NZ Team
Association Manager: Linda Samways
Phone (09) 419 4536
Email
Membership and Accounts: Goranka Popovich
Phone (09) 419 4536
Email
Organic NZ Magazine Editor: Philippa Jamieson
Phone (03) 473 9293
Email

Advocacy:
Phone (09) 419 4536
Email
Goods & Services Advertising: Contact Auckland office
Phone (09) 419 4536
Email

Display Advertising Manager: Maria Biggelaar
Phone (09) 419 4539
Email
Magazine Designer: Sally Travis Design
Media Contacts
The Association works on campaigns to create a GE Free, Organic New Zealand. We work closely with numerous experts and organisations with similar passions and goals.
Soil & Health Spokesperson contact:
Email:
The people listed below can also be contacted regarding GE-free, additives in food, pesticides and organics.
Dr Elvira Dommisse
Soil & Health Association Member, Former Crop & Food Scientist
Phone: 03 9422 748
Email:
Claire Bleakley
President GE Free NZ in food and environment
Phone: 06 308 9842, 027 348 6731
Email:
www.gefree.org.nz
Alison White
Co-convenor Safe Food Campaign
Phone: 04 476 8607, 021 1699 120

www.safefood.org.nz
Dr Meriel Watts
Pesticide Action Network Aotearoa
Phone: 027 602 3194
Email:
www.panap.net
Soil & Health Branches:
- Auckland
- Wellington
- Levin
- Canterbury
- Mid Canterbury
- Dunedin
OrganicFarmNZ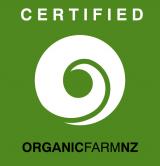 Organic Farm NZSoil & Health has been contracted by OFNZ Inc to provide national office services for the organisation. Therefore, when you contact Soil & Health, you are also talking to OrganicFarmNZ and vice versa.
Postal: PO Box 340002, Birkenhead, Auckland 0626
Courier: Office 8, 184 Hinemoa St, Birkenhead, Auckland 0626
Phone: 09 419 4536
Website: www.organicfarm.org.nz