Hardy hazels are well suited to organic growing in New Zealand, and the nuts are nutritious and versatile. Philippa Jamieson profiles Otama Hazels in Southland as an example of a successful small block and looks at the opportunities for more growers to enter the market. 
The content below is available with a print or online reader subscription
[administrator notice: content below memberonly ]
From the satellite picture, Otama Hazels is a deep green oasis amid the lighter green of sheep pasture, with neatly ordered blocks of nut trees encircled by shelter belts.
Graham Leach and Rosemary Innes decided to grow hazels because they were familiar with them from England, where they're part of the fabric of European culture and folklore since prehistoric times, for food, basketry, fencing, hedging and fuel. They were sure that the Southland climate, with its winter chilling and generally reliable rainfall would be ideally suited to growing hazels in a natural system.
Starting out
In 2003 the couple bought a block of nearly five hectares 20 minutes north of Gore. It was the most exposed of the sites they'd looked at, and the locals said they'd never grow trees there. But the place felt right, with extensive views north and south along the Mataura Valley and across to the Hokonui Hills.
Their first priorities were to establish shelter trees and to develop biologically active soils.
The importance of shelter
It's vital for hazels to have good shelter. So Graham and Rosemary employed a contractor to use a winged tine ripper to break the gravel hardpan up to a depth of a metre along all the tree planting lines, and planted around 3000 trees to shelter around 1000 hazels and several fruit trees. The shelter trees were planted around the edges of blocks about 50 x 50 metres.
Eucalyptus cordata is the main shelter tree, along with some other eucalypts, and Italian alder, which fixes nitrogen in the soil. The alders and other deciduous trees such as poplars and elders allow for airflow during winter flowering for the wind-pollinated hazels. Shelterbelts are thinned as necessary.
Building up healthy soils
To help regenerate the soil they spread lime to raise the pH level, and direct drilled a custom seed mix of pasture species selected for bulky, deep penetrating root systems to build soil carbon.
Hazels are happy in horticultural soil with a reasonably balanced range of nutrients and good levels of organic matter. As any organic grower knows, healthy living soils produce healthy crops, so for the first few years Graham and Rosemary sprayed with various mixtures of fish emulsion and compost teas to develop active and diverse soil life.
"We made a lot of compost – not enough to spread over the whole area, but enough to add a generous amount to each tree-planting hole," says Graham.
Affinity with fungi
Hazels seem to have a special affinity with a range of fungi. This needs time to evolve, and orchard floor management is a challenge for organic growers.
"Our ideal is to leave a litter of leaves and twigs to decay and feed the biological activity of the surface and root zone. This poses difficulties when harvesting nuts from the orchard floor, but fortunately the harvester we use does a pretty good job of picking up the nuts and expelling the leaf litter back onto the ground."
The relationship of hazels with soil fungi includes the holy grail of truffles – but "that way madness lies!" according to Graham. Growing for the nut crop is quicker, easier and more reliable.
Cultivars and pollination
The single biggest issue with hazels is pollination. Although the trees carry both male and female flowers, they cannot fertilise themselves. For pollination (by wind) to occur, a tree of one cultivar must be releasing pollen from the catkins at the same time as the female flowers on another cultivar are receptive. Flowering times vary between cultivars, and are affected by local conditions.
Graham and Rosemary planted an experimental block to observe flowering times before committing to grow three main cultivars (see below).  
The trees are spaced at four metres either way, although the smaller Whiteheart can be spaced 2.5–3 metres. They can be planted at one-metre intervals as a hedge, but won't be as bountiful that way. Hazels take about 5–6 years to start producing a crop.
Hazel cultivars 
Three main cultivars are grown at Otama.
Merveille de Bollwiller – large nuts, tend to fall later than other cultivars.
Barcelona – large nuts on a large vigorous tree; more tolerant of an exposed position.
Whiteheart – a smaller, less vigorous tree that they've found slow to establish in Southland. It gives an abundant crop of smaller nuts. This is the main commercial cultivar in New Zealand as it can be grown in all growing regions.
Merveille de Bollwiller and Barcelona are often promoted as pollinisers of other cultivars, but they also pollinate each other.
For details of 11 cultivars grown in NZ, see hazelnut-growers.org.nz/resources/hazelnut-varieties.
Winter and water
Hazels need about the same number of winter chilling hours as apples (there are also over 60 apple trees at Otama), and are tolerant of very low temperatures, although severe or prolonged frosts can affect flowering and reduce yield. They are deciduous, but never truly dormant, and produce their flowers during the winter on bare branches.
Graham says the trees seem happiest with an annual rainfall of at least 850mm. "If that is reasonably evenly spaced through the year there's no need to irrigate, except in the first year when a long dry spell in summer will stress the trees."
Organic growing tips
Graham and Rosemary's approach to any potential 'pests' is to allow a natural balance to develop between prey and predators, intervening only to support the development of a forest–grassland fringe environment and ecosystem. They shun any substance that ends in '-cide' – even if it's permitted under organic standards.
"Our experience has been that any temporary problem is resolved naturally in a balanced system. Human interventions too often have unintended counter-productive consequences. The most effective pest control is patience."
When aphid numbers rise in the spring, rather than reaching for an insecticide spray, they wait for the predator insects to do the job. Big bud mite can be a pest, but they made sure to start out with clean stock, and Otama Hazels is isolated from other orchards. If they spotted it on their daily orchard walks they would cut, remove and destroy the affected branches.
Cutting back
Initially they mowed regularly to keep the grass down around the young trees (no Roundup here!). They mow less now as the fallen leaves suppress weeds, and as the hazels and shelter trees have grown there is less light at the orchard floor level, so the grass grows more sparsely.
The biggest chore in hazel orchard management is the removal of suckers from the base of the trees prior to harvest. There is no easy answer to this in an organic system.
"As harvest approaches we spend a lot of time on hands and knees among the trees with secateurs and loppers. We've been lucky enough to enlist the help of family and friends with this from time to time," says Graham.
They've invested in some electric power tools – a mini chainsaw and even electric secateurs – that make sucker control and pruning less of a chore, and reduce the chance of repetitive strain injury.
Hazels are robust trees with a surprising capacity to regenerate even after the most careless pruning or snow damage – thought to be an evolutionary adaptation to sharing post-Ice Age northern Europe with mammoths. Indeed some cultivars are coppiced for poles and stakes etc.
From harvest to customer
In Southland, hazelnuts fall to the ground from the end of March to the end of April. Graham and Rosemary use a petrol-powered vacuum harvester to gather them. They wash, dry and lay them on wire mesh racks to cure, then store in onion sacks on racks with good airflow to prevent mould.
Hazelnuts in the shell remain sound for a very long time, but once they're cracked the oils in the kernel will slowly oxidise – use them within eight weeks of cracking. Rosemary still works as an accountant but Graham has given up teaching and now cracks the nuts to order, using a hand-cranked nutcracker, so customers can enjoy the maximum shelf life. Kernels are separated from the shells by hand.
Otama Hazels sells directly to individuals and cafés, with a mostly local customer base.
"The direct relationship with our customers is important to us, and part of our assurance to them that we will stand by the quality of our produce. We remind customers that they are welcome to visit the orchard to see our production methods for themselves."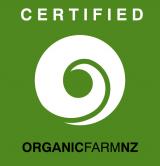 Otama Hazels at a glance
Location: Mataura Valley, north of Gore
Land: 4.98 hectares, 3.5 in hazels
Trees: 1000 hazels, 3000 shelter trees 
Certified organic with: OrganicFarmNZ, organicfarm.org.nz
Is hazel growing for you?
There's definitely an opportunity for more hazel production in Aotearoa New Zealand, according to Murray Redpath, former chairman of the Hazelnut Growers Association.
"Young consumers are latching on to nuts as part of a healthy diet," says Murray, who has four decades' experience in the industry and grows hazels at Wairata in the Waioeka Gorge.
The environmental credentials of hazels stack up too, with carbon sequestered in the trees, no ploughing, and little if any nitrogen run-off. "They're a lot more environmentally sound than annual crops."  
Hazel growing in New Zealand
Hazels are the most suitable nut crop for small blocks and home gardens, are hardy and fairly easy to grow organically, and can be grown with other tree crops or mixed production.
Canterbury is the main commercial growing area, followed by Otago and Nelson. There are also organic hazel growers in Waikato, Bay of Plenty, Manawatu and of course, Otama Hazels in Southland. Murray says Hawke's Bay and Wairarapa also have potential (though dry summers may necessitate irrigation), while Graham says hazels should grow well on the West Coast.
In New Zealand there are currently 11 farms growing hazels that are certified organic, by either OrganicFarmNZ or BioGro NZ, and there are a couple of organic processors.
First crop at year 3; commercial crop from year 5. By year 8–10, production in a well managed orchard is 2–3 tonnes per hectare per year; gross margin of $4500– $7000 per ha.
The nuts can be sold in the shell, or as kernels, or used as an ingredient in confectionery, nut butters, pesto, dukkah, hazelnut oil, etc.
Markets: individuals, shops, cafés, farmers' markets, gate sales, as ingredients to food manufacturers. For more information on hazelnut markets, imports and exports, see landusenz.org.nz/hazelnuts.
The Hazelnut Growers Association of NZ provides support and networking for members, and promotes the industry. Check out the wealth of information on the website: hazelnut-growers.org.nz – such as a presentation on organic hazel growing and harvesting by Jim Jolly of Totaranui Organics in Geraldine.  
Recipes
Healthy hazelnuts
Hazelnuts are packed with nutrients including protein, vitamin E, fatty acids, antioxidants, calcium, potassium and magnesium. Studies have shown beneficial effects of eating hazelnuts for the heart, and reductions in 'bad' LDL cholesterol.
Graham and Rosemary share two easy recipes here.
Hazelnut milk
¾ cup of shelled hazelnuts, soaked in water overnight 
3½ cups water 
1 tsp vanilla essence 
1 tsp honey 
pinch of sea salt 
Drain hazelnuts and discard soaking water.
Liquidise nuts finely in a blender with the rest of the ingredients.
Strain through a sieve lined with a double layer of cheesecloth or other clean cloth. Wring well to extract as much liquid as possible.
We use the remaining nut meal as an addition to bread mixes. 
Hazelnut pesto
2 cups fresh basil leaves (or 1 cup each basil leaves and flat leaf parsley) 
½ cup lightly toasted hazelnuts 
50g grated parmesan 
A generous ½ cup of olive oil 
2–4 cloves garlic (depending on size and personal taste) 
Pinch of salt 
Using a food processor, pulse the hazelnuts a few times to chop, then add the leaves, and garlic.
Pulse to chop fairly finely, then add the parmesan and salt.
With the processor running, gradually add the olive oil, scraping down the sides occasionally until the desired consistency is reached.
---
Philippa Jamieson is a former editor of Organic NZ and is part of the Community Orchard Project in Dunedin, which has planted hazels (among other fruit and nut trees and berry bushes) on public land.