A new film shines the spotlight on our organic and sustainable heroes. Philippa Jamieson finds out more.
Climate change… la la la la la. Environmental destruction – I know, it's terrible! Social breakdown, economic collapse, help, what do we do? Living the Change is a documentary that features courageous Kiwis with practical solutions to these massive problems.
Voluntary simplicity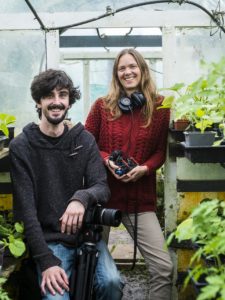 Filmmakers Antoinette Wilson and Jordan Osmond are themselves trying to 'live the change', in a 20m2 room at the end of a shed on a friend's land near Katikati. The place isn't plumbed; they have a bucket and use rainwater, but it's palatial by comparison to where they were.
The pair met three years ago at a year-long community project in Victoria, Australia, learning how to live simply, grow food and build tiny houses. Jordan filmed the project and A Simpler Way was the documentary that resulted.
The following content is accessible for members only, please sign in.